EMSella Treatment to be Featured on Twin Cities Live, Channel 5 News
Mention TCL and Receive a Free EMSella Treatment 
Do you leak urine after coughing, laughing or jumping or wake at night to use the bathroom?  
EMSella Breakthrough Technology:
* Strengthens muscles of the pelvic floor that control bladder function
* Treats stress and urge urinary incontinence
* Improves Intimacy
* Is a comfortable treatment with zero down-time

Recommended treatment – 6 sessions on the EMSella Chair, Fully Clothed, for 28 minutes, 2 sessions per week.
95% of patients reported improvement in quality of life and studies show 2/3's of patients reduced or eliminated the use of pads!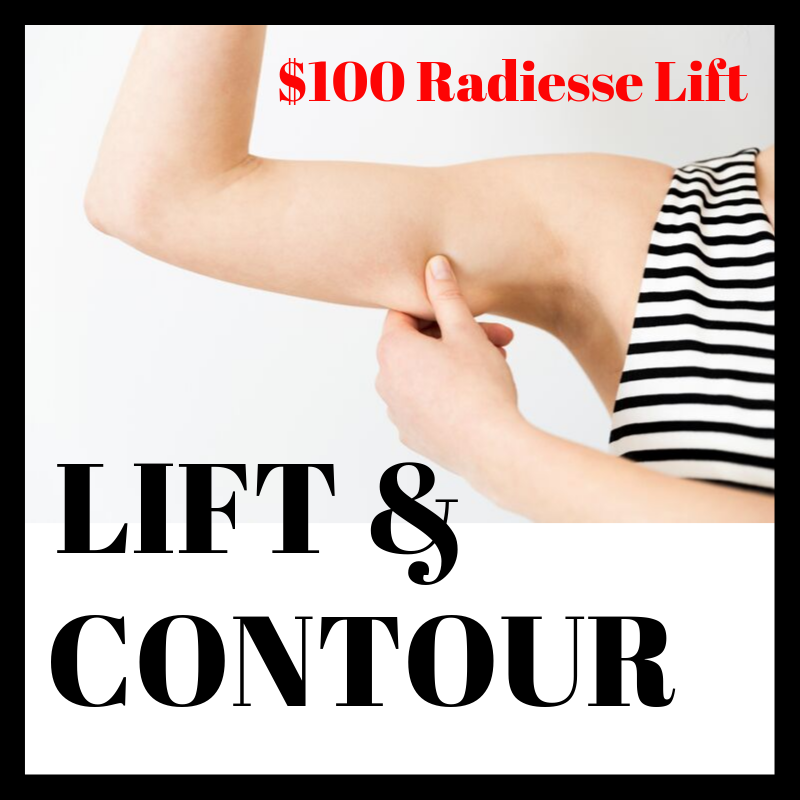 Liquid Body Lift with Radiesse
$100 off Each Radiesse Syringe 
ARMS | KNEES | BUTTOCKS
Request a Free Consult with Jill
Grow Your Own Long, Think Beautiful Lashes
$20 Off Latisse
Now with Latisse, you can have beautiful, bold, eyelashes!  If you've always wanted lush, full eyelashes, LATISSE (bimatoprost ophthalmic solution) 0.03% may be the perfect solution! LATISSE works gradually, but the results are incredible.
Once you begin treatment, you could start to see results sooner than 4 weeks, but you must continue applying LATISSE each night for best results. Your eyelashes will experience real, measurable growth!
No need for an appointment. Stop by!
Become a Bellafill Rewards Member!
Exclusive savings on:
Bellafill, Botox, Lip Fillers

EMSella Incontinence Treatment

Skincare Products

INFINI Skin Tightening

Skin Resurfacing Treatments
Did you know Jill is the #1 Bellafill injector in MN?!
WHY NOT SAVE MORE – Rewards for the Cosmetically Inclined!
Brilliant Distinctions Rewards free membership earns you points for Botox, Juvederm, Voluma, Vollure, Volbella and Latisse. Redeem for $$$ off treatments. Receive rewards throughout the year; birthday, referrals, etc.!
 
Bellafill Rebate Program – FREE Syringe with a Bellafill 5 Syringe Kit. Rebate is Instant and redeemable in-office at the time of treatment.
Love Your Service? NOW SHARE IT!
Refer a Friend and receive a $50 Gift Certificate towards any cosmetic service! Let us know who you refer!
News, FLASH SALES & Events! Like Us on Facebook.
FINANCING OFFERS
Pay No Interest for 6 Months on each purchase over $199 with CareCredit.  Applies to Dr. Sinda's services, bio-identical hormone therapy, cosmetic treatments, skincare products and supplements!  Apply now.
 HSA Benefit Cards and Flex Spending Cards Accepted