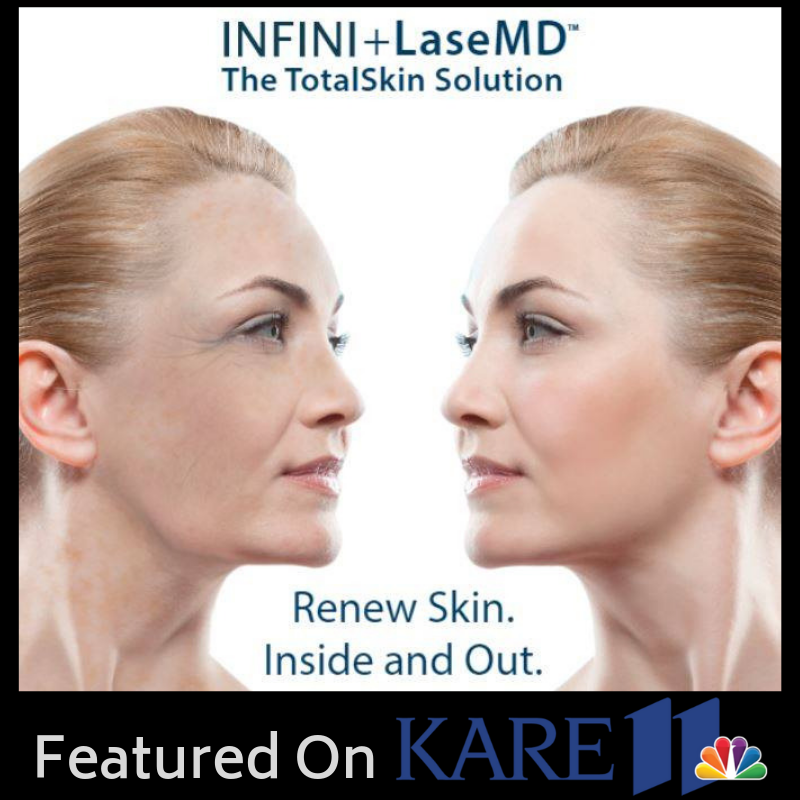 Ultimate Skin Tightening Solution – As Seen on KARE 11 Morning Show with Belinda Jensen
$100 off
Includes INFINI RF MicroNeedling, LaseMD Laser Resurfacing AND Complimentary 3 Piece DefenAge Skincare set. 

Our Ultimate Skin Tightening Solution is the complete perfect package for the face and neck to lift, tighten and reduce wrinkles. 
Watch KARE 11 TV's Segment "Brighten and Tighten Your Skin for Summer".
Wrinkle Free Wednesdays in June with Jeuveau
$10 /unit on Wednesdays!
#NEWTOX or Jeuveau is the latest FDA approved "frownline" treatment we offer.
This injectable treatment is the first true Botox competitor in ten years. Studies show it works very similarly to Botox, as it is injected in the same way (i.e. 10 units of Botox is equal to 10 units of Jeuveau). Although the studies show the results to be very similar to Botox, time will tell if it ends up being possibly better!
Our Biggest BELLAFILL – Rebate and Promotion ends June 30th 
Over $1,000 savings!!
Purchase a Bellafill Kit – get a 6th syringe for FREE + a LaseMD Skin Perfecting Laser treatment – a savings over $1,225!
or
Receive $100 off each syringe
Bellafill is the longest lasting, 5-Year Filler that produces your OWN collagen.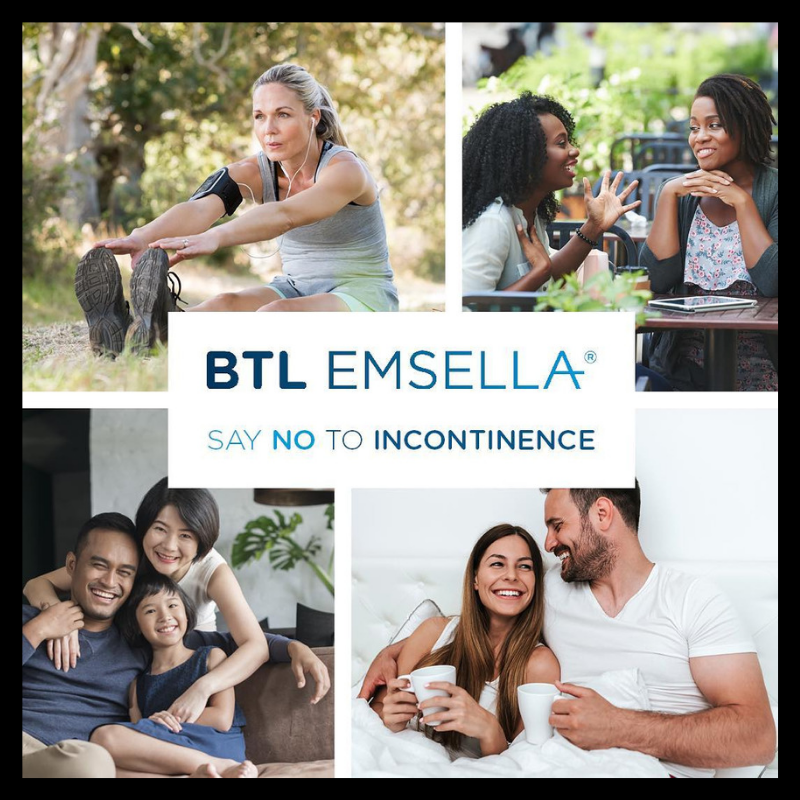 The Easiest Cure for Incontinence
1st EMSella Chair Treatment FREE
Urinary incontinence is the involuntary leakage of urine; in simple terms, it means a person urinates when they do not want to often while exercising, laughing or sneezing. EMSella can also help women who always feel as if they have to urinate. If you struggle with these common female symptoms, we can help!
95% report significant improvement! 
Become a Bellafill Rewards Member!
Exclusive savings on:
Bellafill, Botox, Lip Fillers

EMSella Incontinence Treatment

Skincare Products

INFINI Skin Tightening

Skin Resurfacing Treatments
Did you know Jill is the #1 Bellafill injector in MN?!
WHY NOT SAVE MORE – Rewards for the Cosmetically Inclined!
Brilliant Distinctions Rewards free membership earns you points for Botox, Juvederm, Voluma, Vollure, Volbella and Latisse. Redeem for $$$ off treatments. Receive rewards throughout the year; birthday, referrals, etc.!
Join or Sign-In
Revanesse Versa Filler – $50 Instant rebate available Now for Versa Filler. Download the Prollenium Elite app.
Bellafill Rebate Program – Rebate is Instant and redeemable in-office at the time of treatment. FREE syringe with purchase of a Bellafill Kit.
Aspire Galderma Rewards free membership gives you instant rewards for the following treatments: Restylane, Restylane Lyft and Dysport. Visit ASPIRErewards.com to join.
Love Your Service? NOW SHARE IT!
Refer a Friend and receive a $50 Gift Certificate towards any cosmetic service! Let us know who you refer!
News, FLASH SALES & Events! Like Us on Facebook
FINANCING OFFERS
Pay No Interest for 6 Months on each purchase over $199 with CareCredit. Applies to Dr. Sinda's services, bio-identical hormone therapy, cosmetic treatments, skincare products and supplements!
HSA Benefit Cards and Flex Spending Cards Accepted