Plasma IQ Pen – Non-Surgical Lift now available at Innovative Directions in Health.
The PLASMA IQ™ is the latest advancement in aesthetics that delivers focused, controlled plasma energy to tighten sagging skin, lessen fine lines, and improve acne scarring. It safely and effectively creates microinjuries on the skin thus triggering a healing response that stimulates the production of collagen and elastin, making your skin tighter, smoother, and more youthful. The PLASMA IQ™ Pen offered at Innovative Directions in Health is a non-invasive, skin tightening treatment that helps stimulate the fibroblasts in the skin, significantly tightening, repairing, and eliminating wrinkles.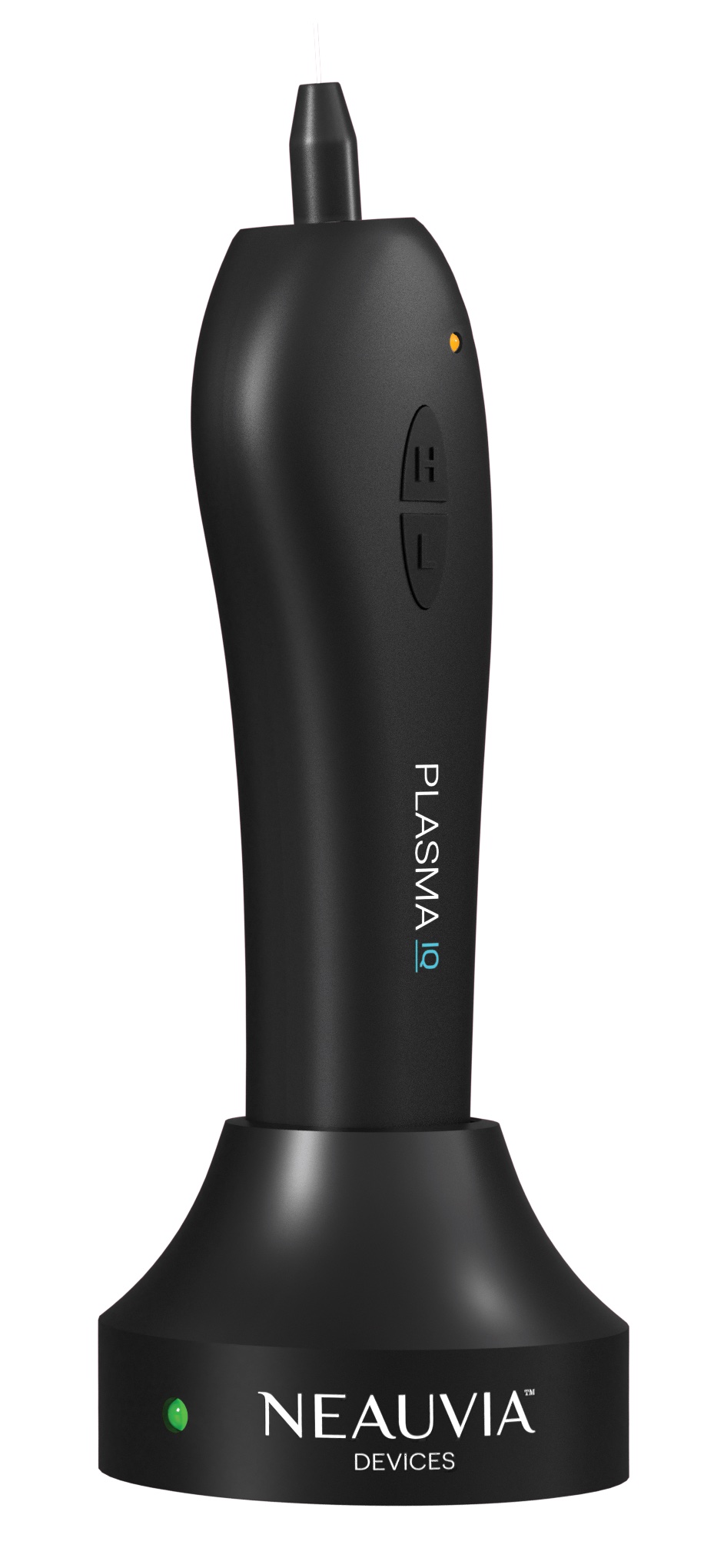 PLASMA IQ™ is the first hand-held plasma energy device cleared by the FDA to rejuvenate and tighten skin safely and effectively. It uses controlled plasma energy in a minimally invasive treatment that can be done quickly to reduce the signs of aging.
Skin concerns such as fine lines, wrinkles, stretch marks, skin tags, and some skin lesions can be addressed with Plasma IQ treatments.
▪ FDA cleared for safe and effective aesthetic treatment
▪ Rejuvenates the skin to reduce the signs of aging
▪ May improve skin smoothness and texture
▪ Encourages the skin's natural glow
Ionized Gas Particles
As the device is brought close to the skin during treatment, it ionizes nitrogen gas particles in the air to create a plasma arc that looks like a spark.
Skin Retraction and Reaction
The plasma arc causes sublimation of the epidermis of the skin, turning a solid into gas, resulting in immediate skin tightening and retraction in the target area. This method of plasma sublimation is highly targeted and controlled. It does not transfer heat to the surrounding area.
The procedure creates tiny brown carbon crusts in the treated area that persist for approximately one week before falling off.
Healing Response
The microinjuries sustained during treatment promote the long-term firming, tightening, and smoothing effects that are part of the natural healing response.
The Effects
Plasma IQ Pen results are seen instantly although the best appearance is seen after 3 – 6 weeks. We recommend 1 to 3 Plasma IQ Pen procedures at 6 weekly intervals to give the lasting results. Many patients will be happy with 1 treatment.
What to expect:   Plasma IQ:
Numbing cream will be applied for 60 minutes prior to treatment.
Immediately after treatment, there may be a warming sensation. This will usually resolve during the remainder of the day.
Swelling is normal. Anti-inflammatory medication can be prescribed by the office to help decrease swelling, upon scheduling. Crusting will usually develop over the treated area; this will often initially be brown or black micro dots on the surface of the skin and flake off over the following days. It may take over 2 weeks to completely disappear.
How to Prepare:
• Use of a Hydroquinone prior to treatment to prep your skin is recommended for at least two weeks.
• Discontinue any Glycolic Acid, Salicylic Acid, Retin A or scrubs for one week prior.
• Four days before your appointment avoid alcohol, aspirin, ibuprofen, vitamin E or fish oil (any omega 3). These blood thinners can cause bruising and bleeding.
• Increase your water consumption to 8 – 12 glasses the day before treatment. The energy reacts with the water in the skin. Being hydrated will produce a better result.
• Avoid stimulants like caffeine day of before your treatment as you may be extra sensitive.
• Cold Sores – If you are prone to cold sores, an antiviral medication like Valtrex is recommended prior to treatment. Delivery of heat into the skin can trigger flare-ups.