Andropause
What is Andropause?
Andropause, often referred to as "male menopause," is the time in a man's life when the hormones start going out of balance, usually during their late 40s or early 50s. The declining hormones generally include testosterone, DHEA, and often growth hormone. Some men also become deficient in thyroid. Hormones that may rise with age include insulin and estrogen. Unlike menopause, andropause is a gradual process and may result in some or all of the following symptoms: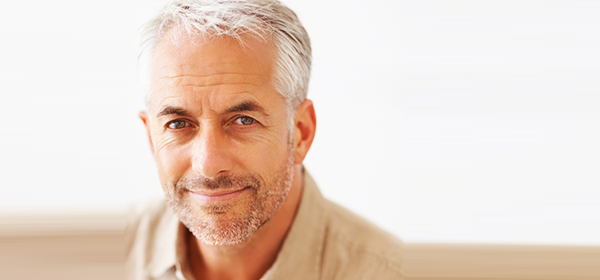 Fatigue
Low sex drive
Muscle Loss
Diminishing Mental Drive/Motivation
Depression / Anxiety

Weight Gain (especially in the abdominal area)
Gynecomastia (male breasts)
Irritability
Insomnia
Aches and Pains
Bio-Identical Hormone Therapy for Andropause
Our customized treatment programs have been developed by our physician, Dr. Richard Sinda who is an expert in the field of bio-identical hormone replacement. Dr. Sinda also applies the principles of Functional Medicine in his treatment plans.
A full evaluation
We complete a thorough evaluation including a comprehensive set of blood tests, exam, medical history and a complete assessment of health risks and symptoms. Based on this assessment we customize a hormone therapy program for each individual patient.
This may include: natural stimulation of testosterone production and/or safe preparations of testosterone, other hormones such as DHEA, thyroid and optimization of growth hormone. Therapies to reduce insulin, estrogen or inflammatory markers are added when necessary.
Monitored by a physician
Patients are monitored to maintain an optimal balance. Other supplements are included as needed to further reduce the risk of heart attack, stroke, dementia, osteoporosis and cancer.
Our treatment program can help you live a happier, healthier life before and after andropause. Live your life to the fullest and reclaim body and your health. Call to schedule a consultation today and learn about your options.
"My overall sense of well-being is remarkable. I feel you have established an important base plan for me to help keep my health at an optimum level for the rest of my life. I am so grateful for you and your organization and the vision you have for helping people achieve their maximum health potential."
– Robert J. Solheim