Removing Lines and Wrinkles with Botox!
Botox is a non-invasive injection that helps to temporarily improve signs of aging with no downtime and natural looking results.
Over time, repeated facial muscle contractions can cause forehead frown lines between the eyes, (a.k.a. 11's), crow's feet (wrinkles around the eyes), and horizontal forehead lines. The tiny injections temporarily reduce muscle activity to smooth away unwanted facial lines and wrinkles by blocking nerve signals and relaxing the area.
Wrinkles can be seen smoothing and improving within days. Consistent treatments (every three to four months) will keep the muscle activity relaxed enough to maintain a youthful and smooth appearance all year round.
Botox is not just for wrinkles! Treatments can also lift the brows, improve facial symmetry, give the skin an overall glow and improve complexions of all skin types.
The Botox brand is only one form of this type of treatment. We also carry Xeomin. Our Injection Specialist, Annie will help decide which is best for you.
This treatment is one of the most popular non-invasive ways to get rid of wrinkles. Our goal is to give you a refreshed appearance and keeping you looking authentically you.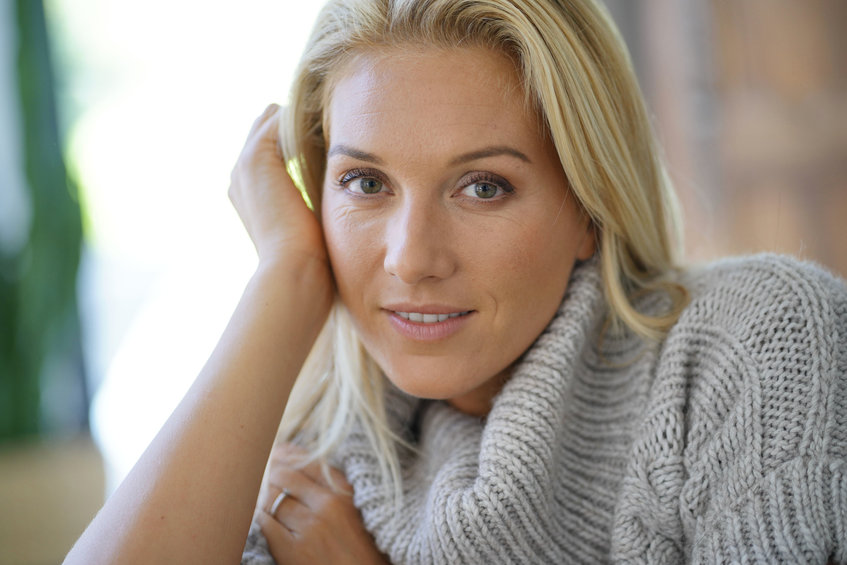 Treatment Areas
Forehead
Frown Lines
Around the Eyes (crow's feet)
Under the Eyes – "jelly rolls" and to treat puffy under-eye area
Neck creases and platysmal bands in neck
Chin dimples
Brow lift
Lip lines
Down-turned lip corners (DOA's)
Jaw (masseter) muscle contraction
What to Expect
We use the tiniest needles to ensure the most comfortable experience. Multiple injections are made into the appropriate muscles that are causing wrinkles. Most patients find the treatment tolerable, however we can apply numbing cream to the area if you are sensitive to needles. The entire procedure will take 15 to 30 minutes and no recovery time is needed.
How to Prepare
To lessen the chance of a bruise, avoid anything that thins the blood for 3-4 days prior to treatment; i.e. fish oil, aspirin, ibuprofen, alcohol, etc. For best results, do not lay down for four hours after treatment and avoid aerobics and vigorous exercise for 24 hours.
"Because it looks natural, people cannot even tell that I receive botox, which is exactly what my goal is!" – – J.C.
"For several years, I have received Botox injections to help maintain my youthful appearance.  With this, I have received injections from several different clinical injectionists, at different medial spas and offices, observing a spectrum of techniques, abilities, and patient care;  I have realized that results vary significantly. I had the opportunity to have Botox injections at Innovative Directions in Health.  I truly believe that none of the injectionists compare. Results have been nothing less than REMARKABLE!  Not to mention the professionalism from the entire staff at Innovative Directions in Health is beyond reproach and they have been very accommodating with my schedule, understanding that my time is valuable." – H.G.
"I just wanted Jill to know that my boy friend and I were on a date Friday night and he says, "Boy, your Botox has really kicked in. It looks really natural. You look so much better than before," meaning than my previous injector. Thank you, Jill! You are amazing." – B.B.
"Well you now have a customer for life that's all I am saying!" –T.D.
"Innovative Directions in Health is truly a one stop shop for health, wellness, and anti-aging. I just turned 40 and for me it is about subtle change. I have been getting Botox for about a year now and I love it, with little to no down time you can erase years off your appearance. I have also had Perlane filler done and was amazed at how plumping up cheeks or smile lines can make you look and feel youthful again. I cannot say enough about the knowledgeable, helpful and kind people working here. Definitely check them out!" – Tammy